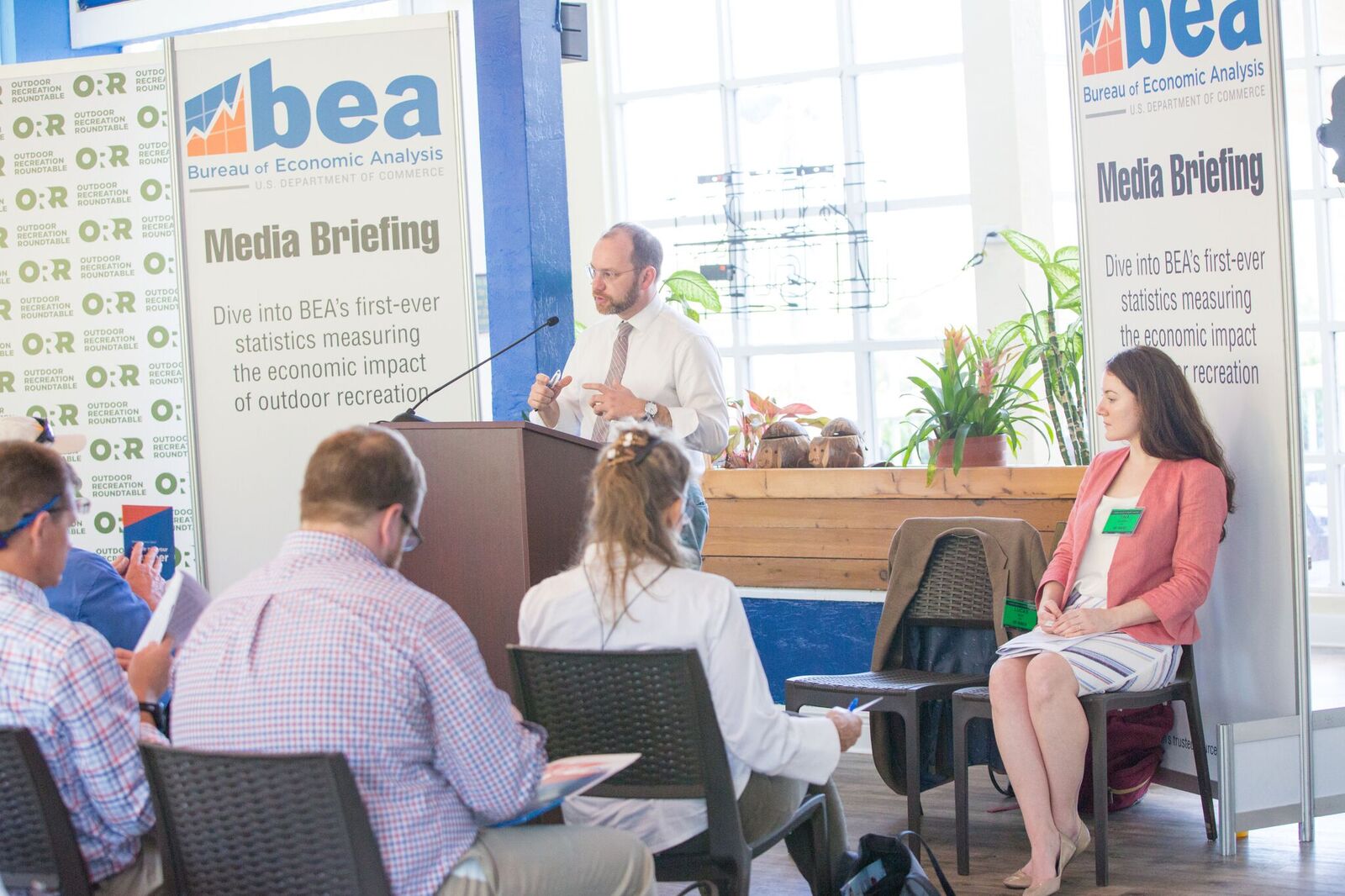 On Friday, February 16, the NMMA  and its partners in the Outdoor Recreation Roundtable hosted the Department of Commerce's Bureau of Economic Analysis (BEA) at the 2018 Progressive Miami International Boat Show. The BEA's Tina Highfill, economist, and Lucas Hitt, congressional liaison, presented to a packed room of more than 40 media and outdoor industry executives and stakeholders on new data showing outdoor recreation makes up approximatley two percent of U.S. GDP, contributing $374 billion each year.
Hitt noted that "two percent doesn't sound like a lot, but it is a considerable amount–a very big number."
What's more, outdoor recreation exceeds such industries as mining and agriculture, which combined, have a lower contribution than outdoor recreation.
Hitt and Highfill added that there are approximately 4.8 million jobs associated with outdoor recreation.
The data they presented are prototype estimates and will be revised with input from the outdoor recreation community. NMMA and its partners in ORR will be providing specific feedback and recommendations to BEA to update and revise the data to show more specific breakouts. Given the critical insights the data offer the outdoor industry, NMMA and ORR will be working with Congress and the Administration to help secure funding for the ORSA account, ensuring it's conducted on an annual basis. NMMA's Thom Dammrich noted that it would require approximately $1 million annually to fund ORSA for the foreseeable future.